<![if !vml]>

<![endif]>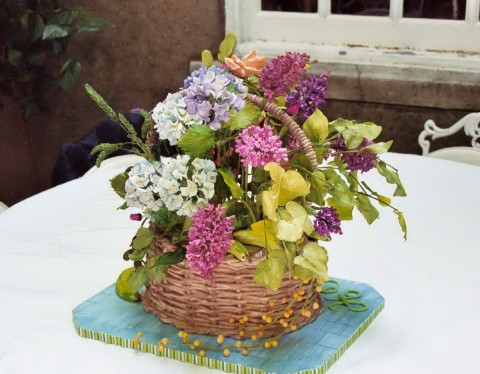 We have a minimum order of $500.00 and at least one month's notice is recommended.
Telephone: (856) 459-3515
Email: Lori@Wildflowersbylori.com
Hours: By appointment
A word about quality
Wildflowers cakes are created entirely by Chef Lori Ann Blethen. All consultations are made directly with the Chef and she is responsible for the design, creation, and delivery of your cake.
When you invest in a Wildflowers wedding cake, you are receiving an entirely hand made confection that has been created using only the finest, natural ingredients. Artificial extracts are never used. Fabulous flavors originate from zests, fruits, the finest vanilla, imported chocolates, and simple things like quality flour, butter and sugar.
Sugar flowers are hand sculpted using the Chef's exclusive recipe to ensure that your flowers will withstand heat and humidity. If handled with care, your sugar flowers will remain beautiful for years to come as a sentimental keepsake that can be used to decorate your anniversary cakes.
In today's day and age where everything seems to be produced in volume, it's nice to know that there remains a special enclave where magic is created...one wedding cake at a time.