<![if !vml]>

<![endif]>
2010
Sugar Art
Classes of Instruction
Gum paste flowers Rolled fondant Cake decorating techniques
(click here)

Spring Program
Monday, June 7th through Saturday, June 12th
Tuition $2,500 if paid in full prior to March 1, 2010
Tuition $2,750 if paid in full after April 1, 2010
Fall Program
Monday, November 1st through Saturday, November 6th
Tuition $2,500 if paid in full prior to August 1, 2010
Tuition $2,750 if paid in full after September 1, 2010
Six consecutive days of total immersion study..
To Be held at:
Riverfront Renaissance Center for the Arts
22 North High Street
Millville, New Jersey 08332
See the curriculum & enroll...
click here
About this Course
A personal note from Chef Blethen
I have received requests for years from aspiring cake artists from around the globe requesting that I offer classes of instruction on cake design and Sugar Art. However, I had no interest in simply holding classes that would teach you how to create a variety of flowers and leave it at that. After all, I had been down that road myself and learned the hard way that there is much more to being a sugar artist than simply knowing how to make a handful of flowers.
There are many classes out there...
Now, you have many classes available to you, not to mention the countless books that provide instruction on the subject from a variety of authors. Many of the courses are less expensive and they are offered by other well known sugar artists, so how do you know which course is for you...
I've been in your shoes, so to speak. I recall taking the very same classes that are being offered and returning home still completely incompetent. I had high hopes when taking the courses thinking that I would complete an introduction to the art and immediately start making flowers with proficiency. Well, that was not the case for me. I sat in front of a 'blob' of gum paste with apprehension and realized pretty quickly that the length of time that it took me to make a few flowers made it impossible for me to even consider being successful commercially. My first cake topper took me an entire week to create.
A recipe for success...
I persevered and tried countless recipes for gum paste only to see my flowers dissolve in humidity or when they came in contact with a cake that 'sweats'. I've had my experiences, both good and bad, with sugar art and developed my own techniques, recipe, and approach to creating sugar art that is exceptional. More importantly, my techniques poise you to learn from the onset how to create flowers in quantity so that you can be successful as a sugar artist.
There is more to becoming a successful sugar artist than learning how to make a variety of flowers...
There is more to becoming a sugar artist than simply learning how to make a variety of flowers. After all, you need to also know how to sculpt them, how to color them, how to handle them, how to use them, how to create magic with them. And that's where I come in. You will learn techniques that streamline the creation of sugar flowers and you will understand the countless ways in which you can use them. Flowers can be built onto a toothpick, on a skewer, or wired. You will create gorgeous lifelike flowers that will "come to life" simply by understanding their capabilities.
Learn the art...
So, my course is not about teaching you how to make this or that flower. It is about becoming a sugar artist. You will learn the whole body of the work and learn enough about technique so that you will be able to easily understand and create virtually any flower. In fact, I've developed my course to strategically educate you about the techniques so you can build upon them and take your art in any direction you choose.
When thinking about my life and my career I never even contemplated conducting classes on sugar art. It wasn't even a thought for me. However, after being contacted by hundreds of aspiring sugar artists I finally decided that it was time to share my knowledge with others. And, I developed a program that will give you competency and creative freedom in the work. My goal is for each of my students to succeed as sugar artists and to surpass my level of excellence.
And, my commitment to you doesn't end when you leave my classroom. You can contact me at any time in the future for unlimited guidance and answers to your questions.
Rolled fondant...
On the final day of our class, I will open the doors to special techniques using rolled fondant. Painting fondant, brush embroidery techniques, sculpting fondant, and creating fondant vines and flowers for brocade cakes will be explored.
The Curriculum...
To review the entire course curriculum for the six day class go here:
click here
Nothing would please me more than to see you flourish as a sugar artist and to know that you gained personal and professional excellence because of your attendance in this course. I look forward to meeting and working with each and everyone of my students!
With my personal best wishes & thanks,
Chef Lori Ann Blethen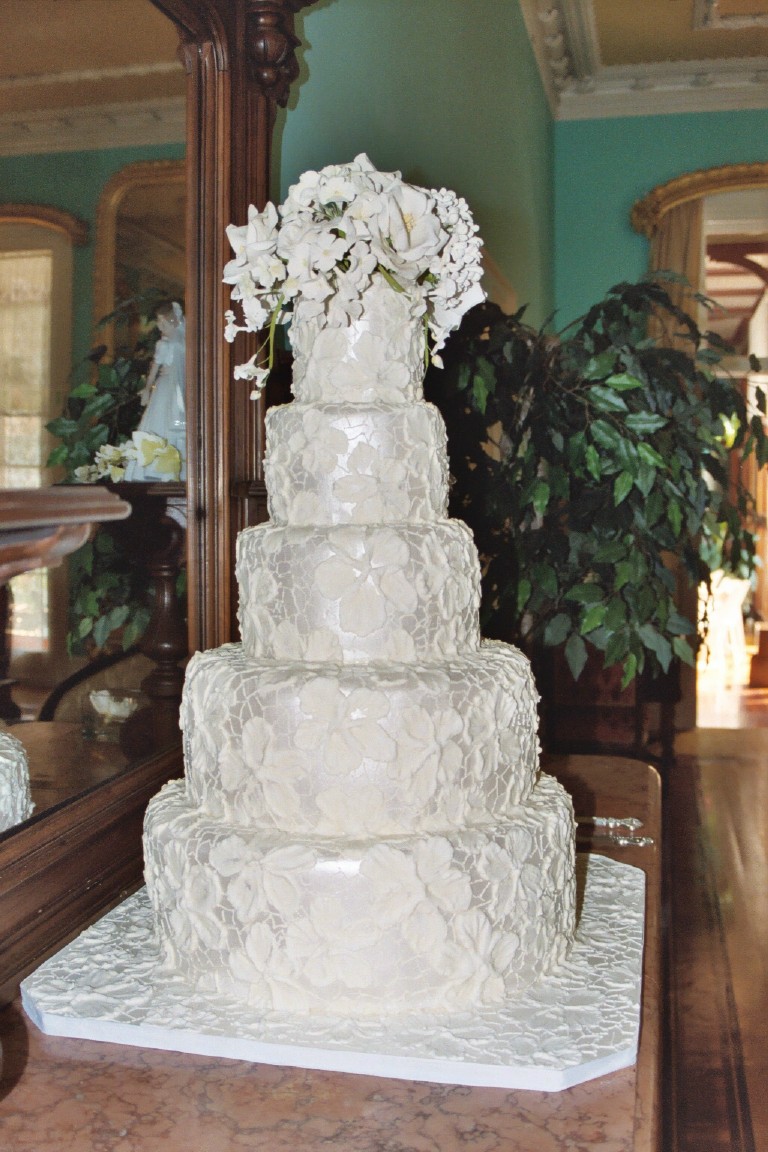 Brush embroidery is a combination of both a piping and painting technique using royal icing. This cake is an example of a highly embellished cake with tremendous dimension to the pattern. A sugar flower topper sits on top of the cake and it can be preserved by the bride and groom as a keepsake for years to come.
Student testimonials
"Those six days were the most amazing days of my life! You have no idea what you have done for me and I will never be able to repay you! You taught me more than a skill, a career and a lifetime of happiness and self worth.." - Karen
"I just want to thank you again for sharing your passion with me. It truly touched something inside of me and I will never be the same again." - Wendy
"I tell you I have not been able to look at mother nature with the same eyes since taking your class. I'm still excited about what I've learned and I can't wait to share it with my customers. I think about your free spirit with your craft and it keeps me motivated. Anything is possible." - Agatha
Interested in enrollment?
You may complete the online enrollment application to reserve your space in the upcoming 2009 program online and either elect to pay online or print out your registration and remit your payment by check.
After you have completed the online application, Chef Lori Ann Blethen will personally contact you to confirm your enrollment. You will receive a registration package sent to your mailing address providing you with all of the details concerning the course, the location and convenient places to stay.
Wildflowers Class Photographs
A comprehensive and serious course of study with happy endings...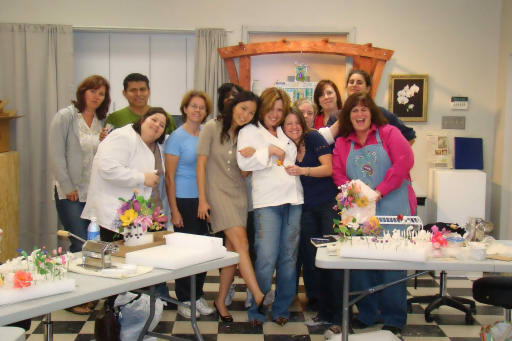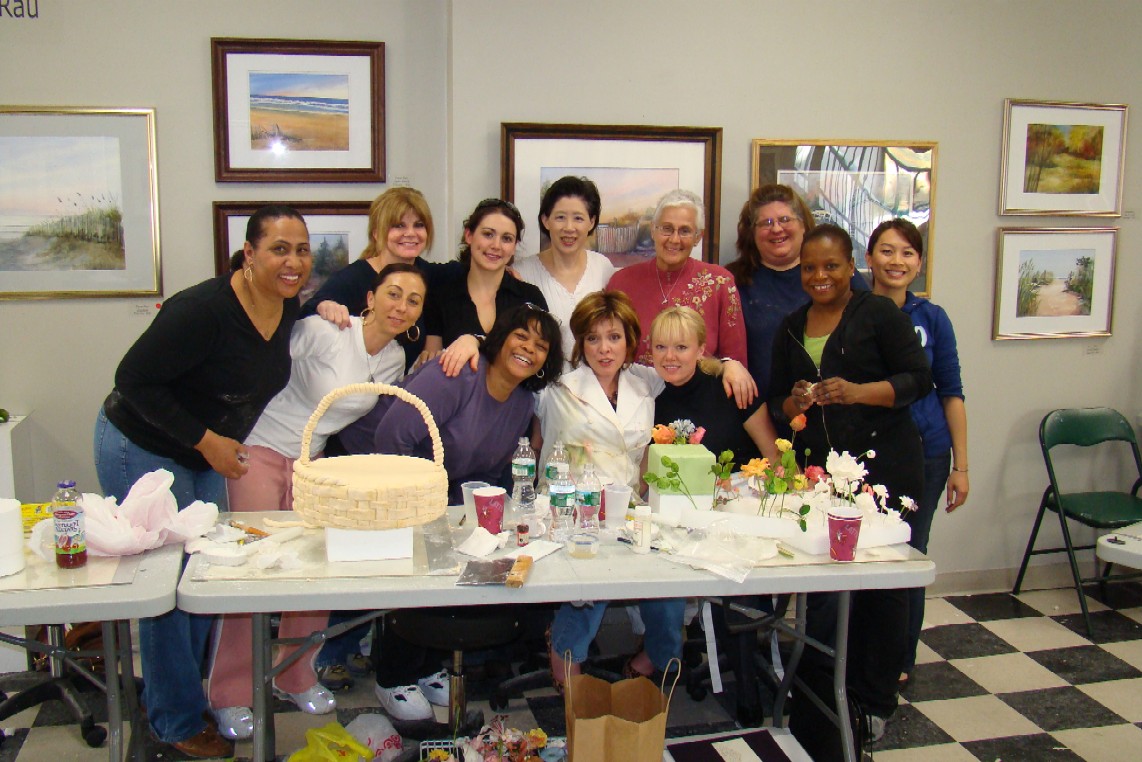 Wildflowers Sugar Art
~ Gum paste flower classes ~ Rolled fondant classes ~
~ Cake decorating classes ~
Gum paste flower classes
~ making the gum paste recipe
~ sculpting the flowers
~ hand painting the flowers
~ how to use the flowers
~ arranging the flowers
Rolled fondant techniques
~ basket weaving
~ hand painting techniques
~ basic fondant
And the winner is....
Wildflowers...for one of America's most beautiful wedding cakes!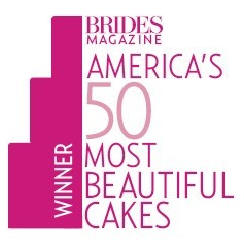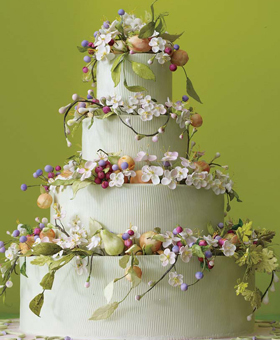 Receive a world class education in Sugar Art by one of the world's most respected sugar artists.
Gum paste Rolled fondant
Cake decorating techniques
(click here)
Wildflowers cakes are a favorite among editors having been featured in InStyle Weddings, The Knot, American Bride, Bride's Magazine, New Jersey Life, New Jersey Countryside, Celebrity Living Magazine, Departures, and American Cake and Baking to name a few. Featured on the Discovery Channel, Food Network, The Today Show, movies, and on display in museums.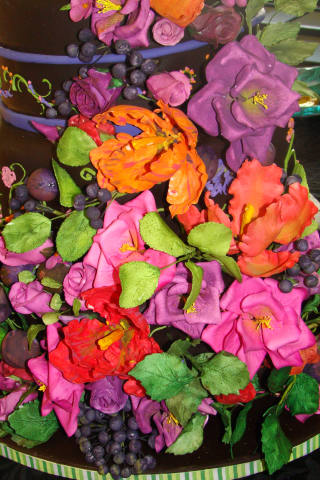 The 2010 Schedule
June 7th - 12th
November 1st - 6th
The program for 2009 will include the entire curriculum designed to take each student through a specialized module of learning that will embrace the entire art form.
Students will learn how to make the Wildflowers gumpaste recipe, master the sculpting and forming of flowers, learn my special hand painting techniques, as well as new and unusual ways of using your flowers to create truly magnificent edible works of art.
It is my privilege to share with you the techniques I have developed and mastered over the past decade . My simplification of the art uses streamlined techniques that will give you the skills you need to create beautiful, lifelike sugar flowers in volume efficiently and quickly.
Yes, I want to enroll in the six day course !
click here
I'd like to review the curriculum!
click here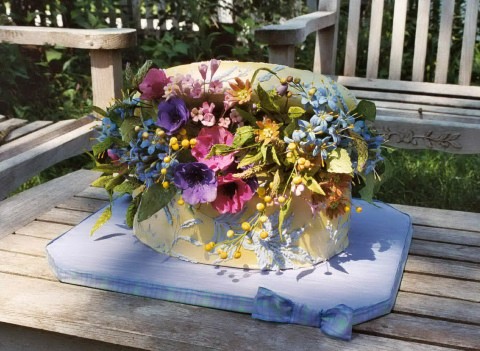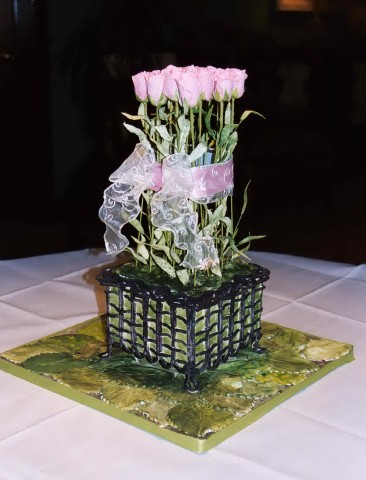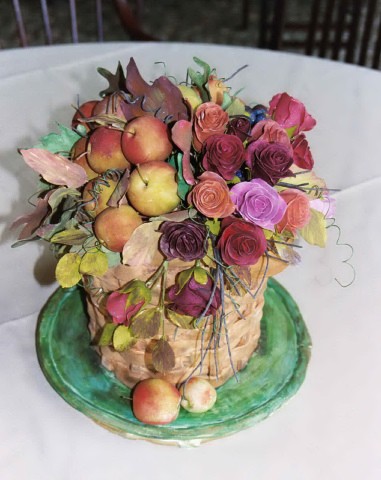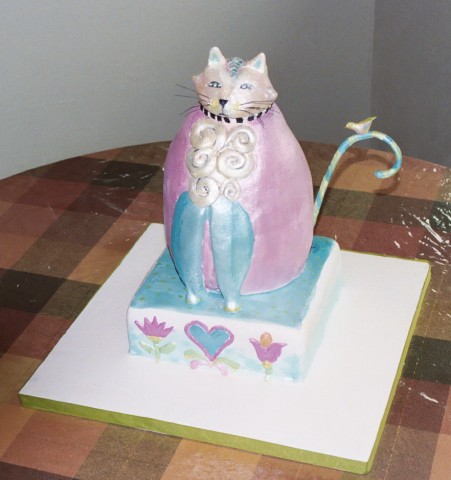 Student projects
Many students arrive to my class without having any prior experience working with gum paste. In six days of intensive training my students graduate the course having attained tremendous skill and proficiency as sugar artists.
Yes, these are examples of what my amazing students created as their final project upon the conclusion of the course.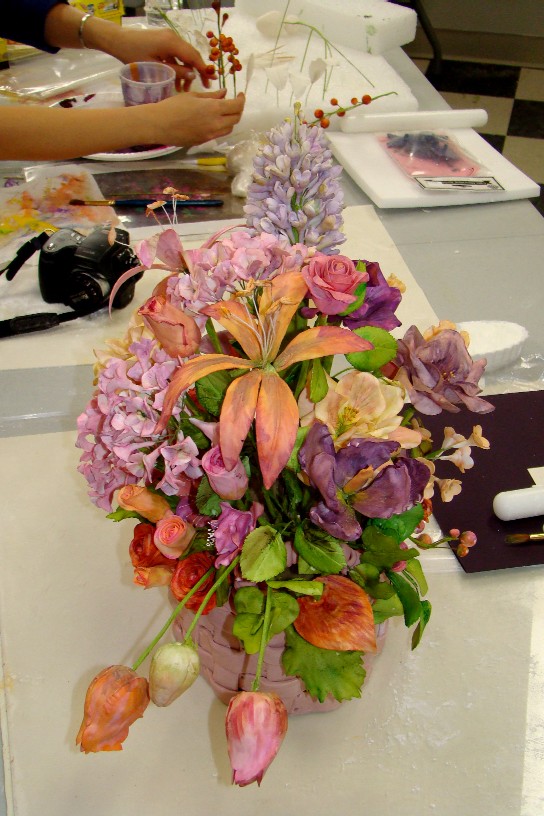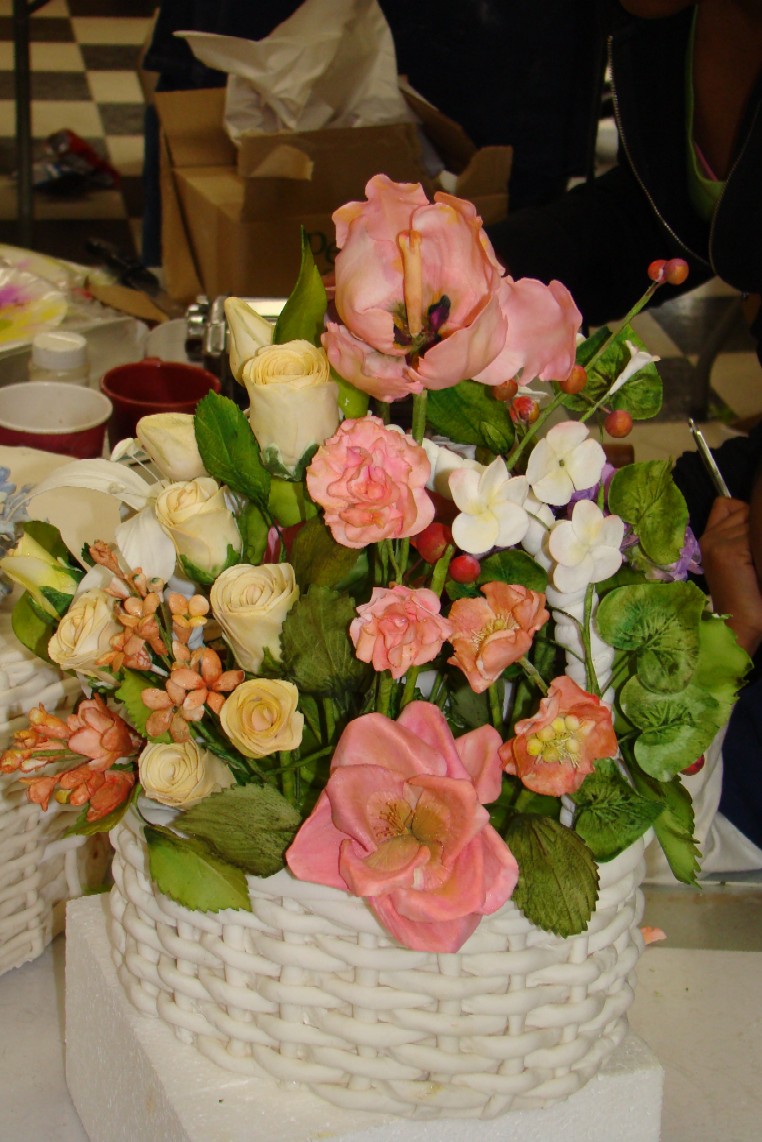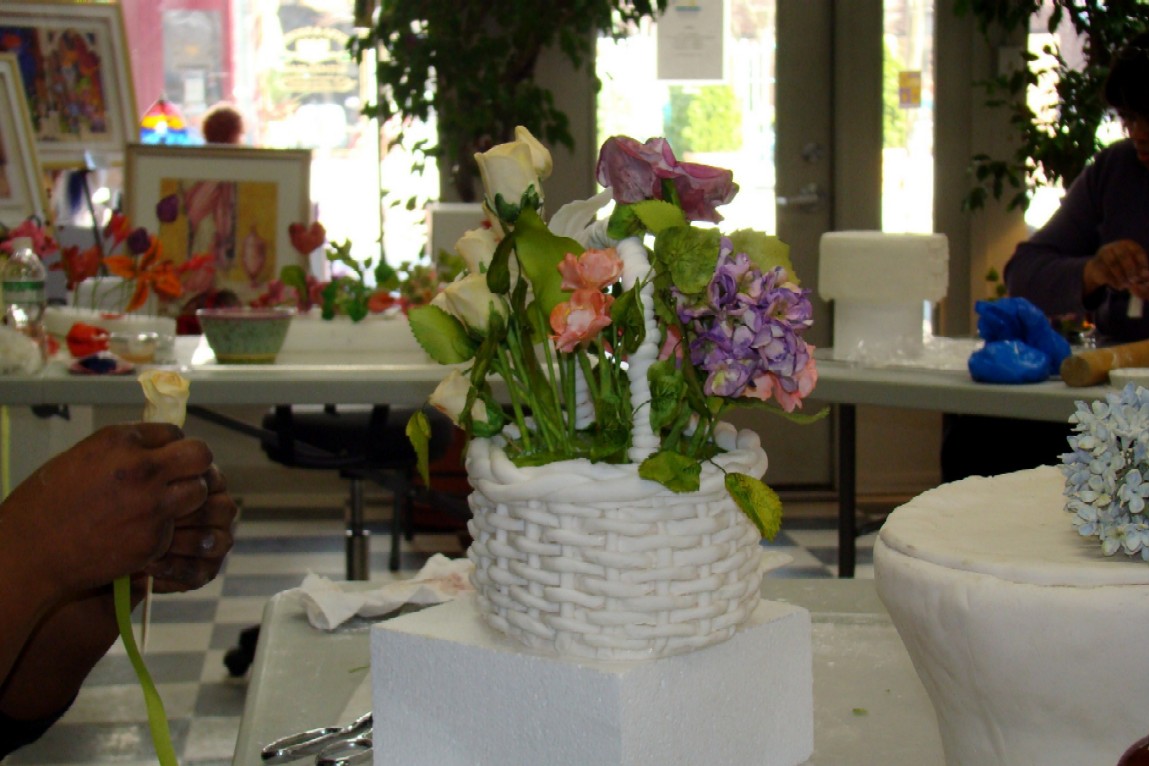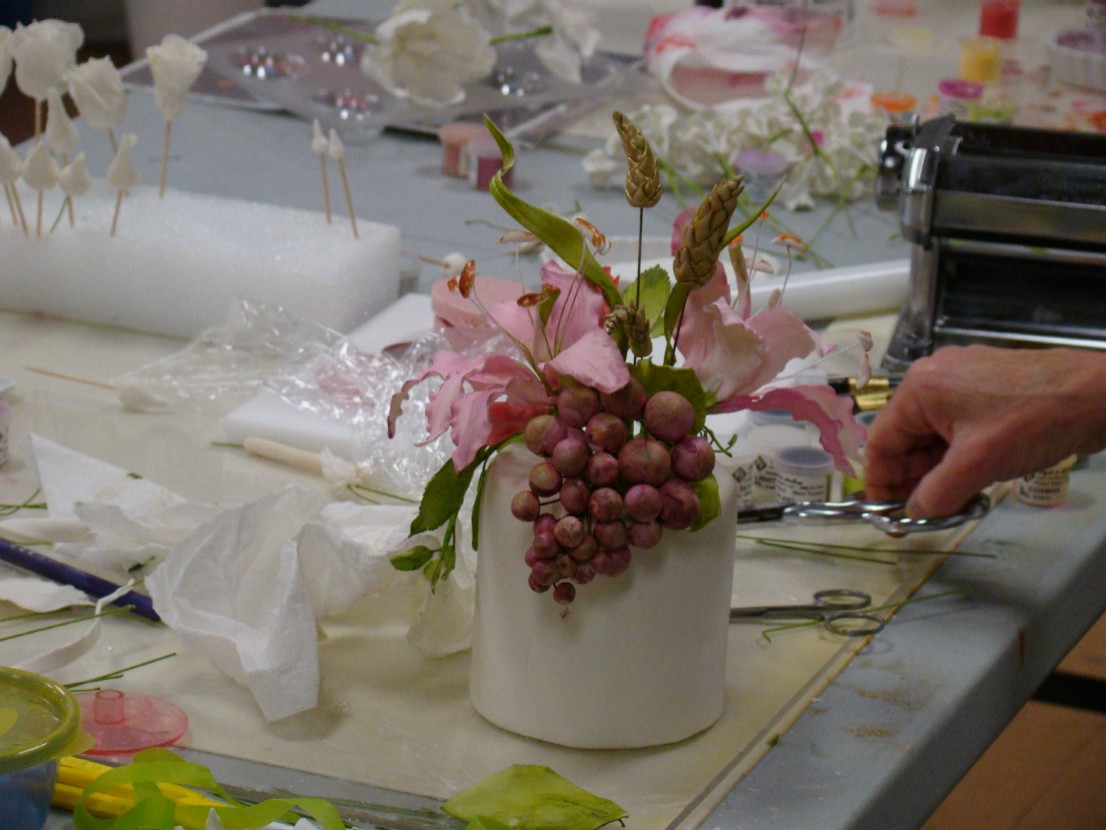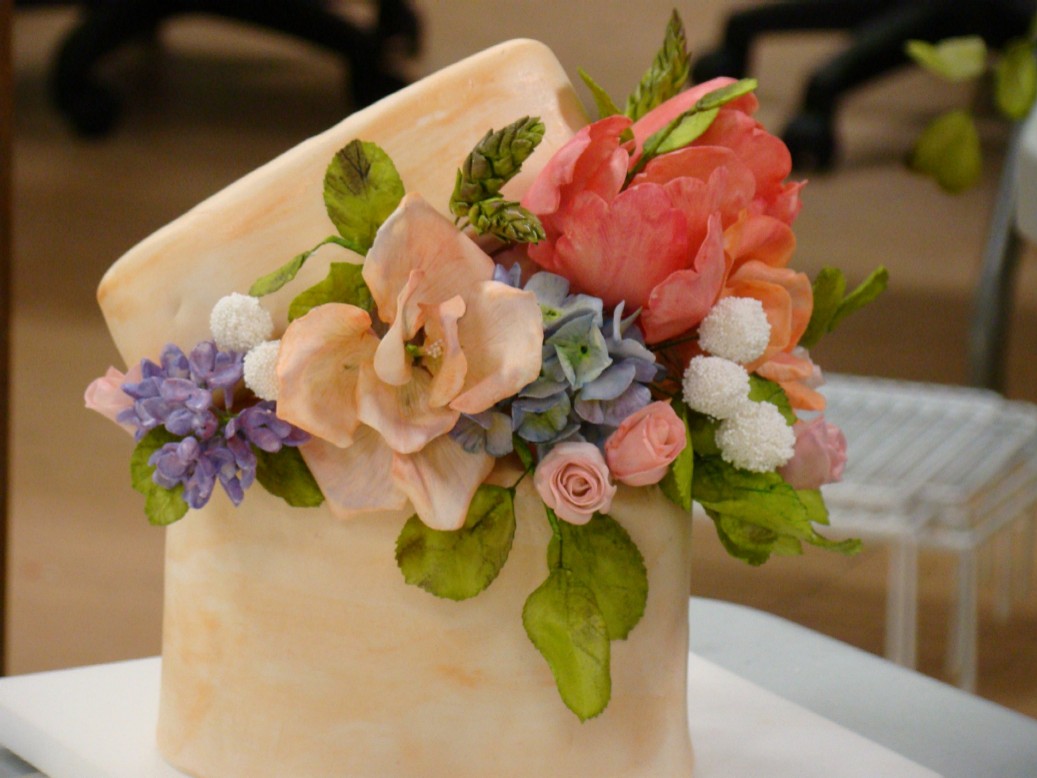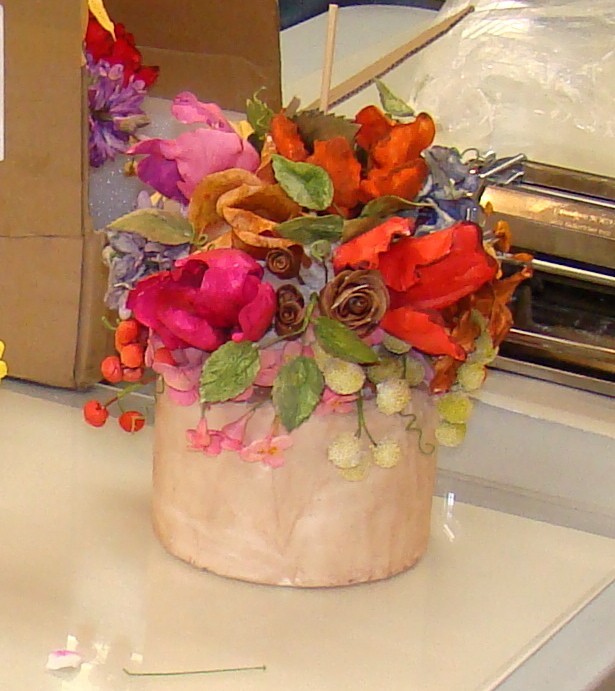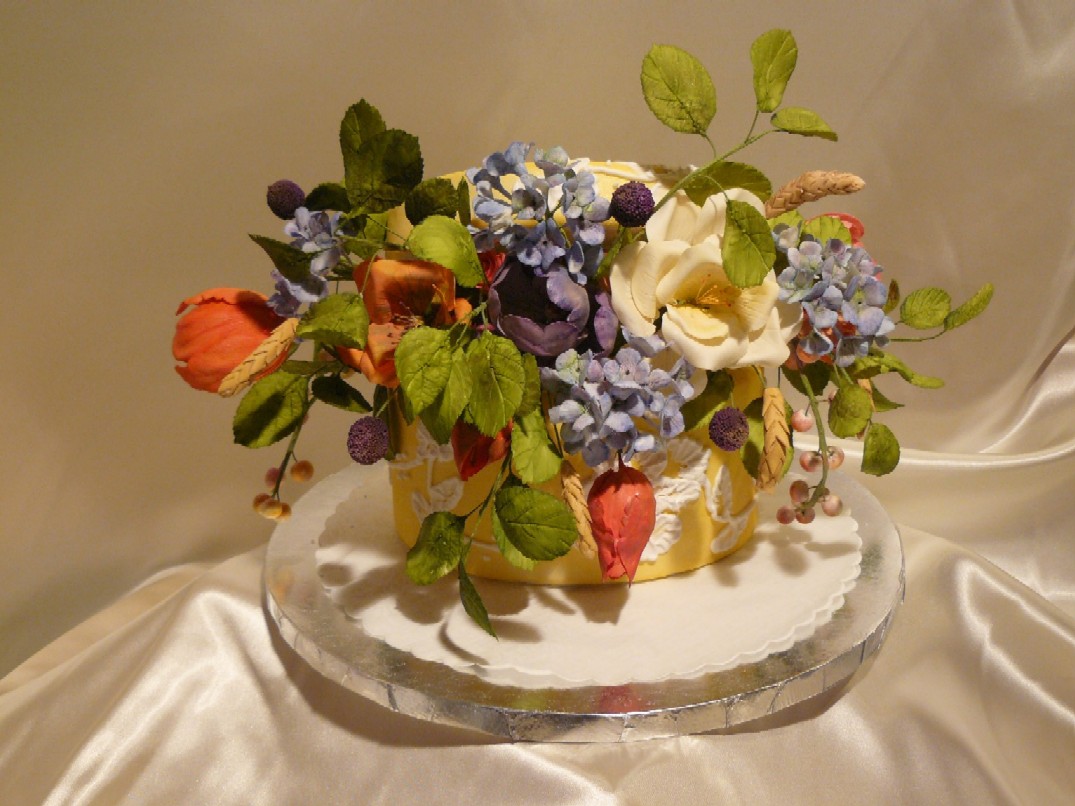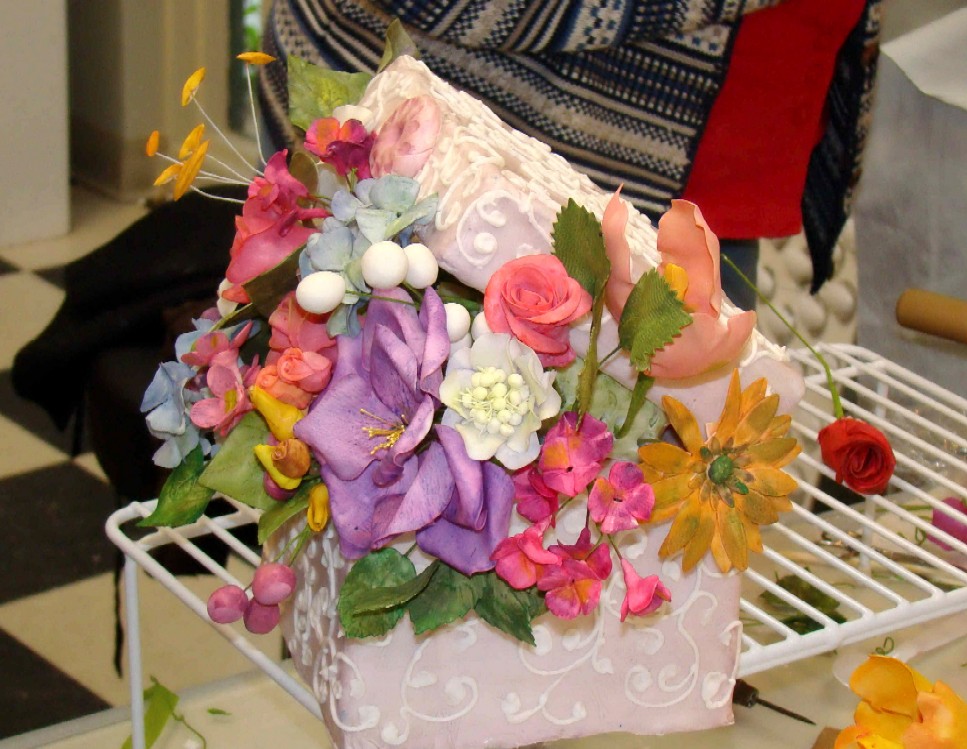 Graduating Students' professional work
www.weddingwire.com/biz/sticky-fingers-bakery-washington/0619efd44cd42181.html
www.palmersbakery.com/index.php