<![if !vml]>

<![endif]>
The Art of the Cake
A note from Chef Lori Ann Blethen
Artful cakes can take on any form. They can be virtually any shape, color, size or theme and can literally transform any event from something to be remembered to something memorable. Why? Because they speak to the individuality of the person behind it. My role as the designer and pastry chef is to manifest your vision taking it from a concept or an idea into reality. And, it is an honor to be entrusted with this role by my wonderful clients.
It isn't enough that a cake just looks a certain way. It has to be exceptional in every way. When I deliver one of my cakes, the aroma permeates the room. Natural ingredients make up each and every Wildflowers cake and they are hand made individually by me, a classically trained pastry chef.
Classical training embraces the creation of food using food. No artificial ingredients were allowed in the kitchen where I trained. We were taught that lemons create lemon flavoring and that when using chocolate you use the best.
So, when you invest in a Wildflowers cake you can do so knowing that when you cut into it, it will be everything you hoped it would be...and more. A delicious piece of confectionery artistry
Simplicity and great flavor. A winning combination.
Flavors and Fillings
Farm fresh eggs, creamery butter, imported chocolates, fine liqueurs, fragrant nuts and well ripened fruits come together to create moist, delicious, flavorful, cakes...
Some of Chef Lori Ann Blethen' s Favorite Selections:
Carrot Cake: A moist, flavorful and absolutely delicious four layer cake with pineapples, golden raisins, and toasted southern pecans. I fill this spectacular cake with cream cheese buttercream or honey maple buttercream.
Pumpkin Cake: This pumpkin cake is like no other. Filled with dried cranberries, crystallized ginger and a delicate blend of spices, it is moist, tender and flavorful. This cake is sumptuous with our cranberry or honey maple buttercream.
Vanilla Raspberry Praline Cake: A wonderful rich white cake flavored so gently with a touch of almond and vanilla to create an ethereal wedding or special occasion cake. As a four-layer cake, it is spectacular when filled with alternating layers of strawberry framboise buttercream and our vanilla praline crunch buttercream.
Lemon Cake: A sumptuous butter cake is made with fresh lemons and filled with a touch of lemon cream and vanilla mouselline lemon buttercream to create the most refreshing, rich, four-layer cake.
Lemon Raspberry Cake: A lemon butter cake is filled with alternating layers of raspberry framboise buttercream and lemon mouselline buttercream to create an ethereal cake with tremendous flavor.
Chocolate Raspberry Heaven: A world class chocolate sour cream cake is filled with alternating layers of chocolate ganache and raspberry buttercream for a rich, yet balanced chocolate cake to remember.
Chocolate Chambord Cake: Deep rich chocolate cake is infused with the raspberry liqueur, Chambord and filled with three layers of chocolate truffle filling. The center layer of filling is accompanied by fresh raspberries to create the perfect balance of tartness and sweetness.
Chocolate Truffle Cake: Our chocolate sour cream cake is smooth and literally glides over the tongue. Rich in chocolate flavor it literally melts in your mouth. Filled with chocolate ganache and studded with fresh raspberries, this is the perfect choice for a serious chocolate lover.
Chocolate Bourbon Truffle Cake: This is an amazing chocolate cake. It is soft with assertive espresso undertones and a superb bourbon essence. Pair this cake with our Bourbon Truffle filling for a sensational, assertive chocolate cake. Serve with raspberries and a dollop of lightly whipped cream.
Chocolate Praline Crunch Cake: An amazing chocolate sour cream cake is filled with your choice of vanilla rum praline crunch or chocolate praline crunch buttercream for a sweet chocolate cake. Serve with fresh berries and lightly whipped cream.
Chocolate Orange Cake: The pairing of chocolate and orange is legendary. We use two layers of chocolate sour cream cake and two layers of our orange flavored butter cake with alternating fillings of mocha, Grand Marnier, or vanilla buttercream and chocolate ganache to create a magnificent cake with changing colors and textures.
Chocolate Espresso cake: A deep, dark, rich, chocolate espresso cake is paired with alternating layers of espresso buttercream and Kahlua infused buttercream.
Sachertorte: The classic originates from the Hotel Sacher in Vienna and while there are as many versions of this famous recipe as their are snowflakes in a winter storm, we believe we've captured the delicious essence of this classic. This cake is a two layer chocolate cake with one layer of glorious chocolate and apricot filling. The cake is covered in chocolate and can be topped with chocolate ganache, fondant, or any buttercream.
White chocolate raspberry: A fragrant, buttery, white chocolate cake is filled with alternating layers of white chocolate buttercream and raspberry European buttercream. Made with the finest imported white chocolates, this cake is utterly unforgettable.
White chocolate raspberry almond: A fragrant, buttery, white chocolate cake is fabulous even on its own. Add raspberry buttercream and alternating layers of vanilla almond crunch buttercream and you've just made history. A delicious combination.
Amaretto Cake: A rich pound cake is made absolutely light through the addition of ground almonds. Brown sugar, amaretto, almond, and vanilla add a dimension of flavors that is par excellence. This cake is gently flavored with amaretto syrup and filled with your choice of vanilla praline crunch buttercream with or without the addition of raspberries or with raspberry buttercream. This cake is utterly sublime.
Amazing Grace Yellow Butter Cake: This cake is definitely a blessing from heaven. This is a truly memorable yellow cake. Simply the most perfect butter cake, it can be combined with every filling Wildflowers offers with tremendous success. Think of:
Two layers of chocolate praline crunch buttercream with one of raspberry.
Two layers of strawberry buttercream and one layer of vanilla almond crunch.
Two layers of mocha buttercream and one of chocolate ganache.
Three layers of sumptuous fresh lemon mouselline buttercream. Serve with fresh berries.
Three layers of Kirsch liqueur infused mouselline buttercream and fresh strawberries. Known as the classic 'Fraisier' in classic French pastry.
Blueberry Grand Marnier: A smooth, rich butter cake infused with fresh orange zest, vanilla, Grand Marnier. Field grown blueberries purchased from a local farm are added to the batter to create something truly unique and delicious. Fill this cake with Madagascar vanilla, Orange marmalade, Vanilla almond crunch, or Vanilla praline crunch European buttercream.
Coconut Passion: A smooth, wonderfully rich coconut cake filled with alternating layers of Passion fruit curd and Callebaut white chocolate buttercream for a cake that is at once tropical and city chic at the same time.
Coconut Lemon: A smooth, wonderfully rich coconut cake filled with alternating layers of fresh lemon curd (lemon cream) and Callebaut white chocolate buttercream.
Coconut cream: The smooth Wildflowers coconut cake paired with an amazing coconut cream filling or alternating coconut cream filling and white chocolate buttercream.
Key Lime cream cake: A fragrant and sumptuous white chocolate cake is filled with two layers of Key Lime European buttercream and one layer of key lime cream.
Buttermilk spice cake: A wonderfully old fashioned spice cake is filled with Madagascar vanilla European buttercream for an upscale, old fashioned, rich cake. Vanilla and spice cake pair wonderfully together, however when adding marzipan the trio takes the flavor to new heights. Wildflowers adds a layer of marzipan to the cake, creating something quite ethereal.
White chocolate lemon buttermilk cake: The pairing of white chocolate and lemon is a classic. This lemon buttermilk cake is bursting with lemon flavor. It is a classic soft old fashioned buttermilk cake, but when filled with lemon cream (lemon curd) and white chocolate buttercream it takes on a whole new upscale identity. Paired with or without fresh raspberries this cake is wonderful.
Banana chocolate rum: The dense, rich, Wildflowers fresh banana cake is filled with alternating layers of bittersweet chocolate ganache and a vanilla rum infused european buttercream for a cake that is unforgettable.
Lemon poppyseed cake: A rich, dense, moist poppyseed cake is delicately infused with the zest of a fresh lemon for its subtle lemon flavor and filled with alternating layers of lemon mouselline buttercream and vanilla infused buttercream for a taste that is unforgettable.
Vanilla rum poppyseed cake: Vanilla poppyseed cake is filled with vanilla rum infused european buttercream for an unimaginably delicious cake. This is delicious paired with fresh raspberries as a garnish or as an addition to a layer of filling.
---
The Cakes
Carrot Cake
Amazing Grace Yellow Butter Cake
Fresh lemon butter cake
Chocolate sour cream cake
Chocolate Chambord cake
White almond-vanilla butter cake
Chocolate bourbon cake
Chocolate espresso cake
Fresh almond butter cake
Hazelnut butter cake
Lemon poppyseed cake
Vanilla rum poppyseed cake
Almond dacquoise
Hazelnut dacquoise
Pumpkin cake
Buttermilk spice cake
Banana cake
Orange butter cake
Toasted coconut cake
White coconut cake
Lemon pound cake
Chocolate pound cake
Blueberry grand marnier pound cake
Vanilla pound cake
Lemon Buttermilk cake
White chocolate cake
---
The Fillings
Chocolate ganache
Chocolate mousse cream
Chocolate bourbon truffle
Chocolate praline crunch
Chocolate buttercream
White chocolate buttercream
Mocha buttercream
Vanilla rum buttercream
Vanilla praline crunch
Vanilla almond crunch
Madagascar vanilla buttercream
Espresso buttercream
Kahlua buttercream
Frangelico buttercream with toasted hazelnuts
Amaretto buttercream
Honey maple buttercream
Orange marmalade buttercream
Cranberry buttercream
Cream cheese buttercream
Crème de Patisserie
Lemon cream
Passion fruit curd
Lemon mouselline buttercream
Raspberry buttercream
Raspberry framboise buttercream
Strawberry buttercream
Fresh fruits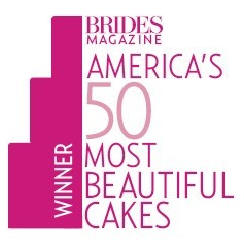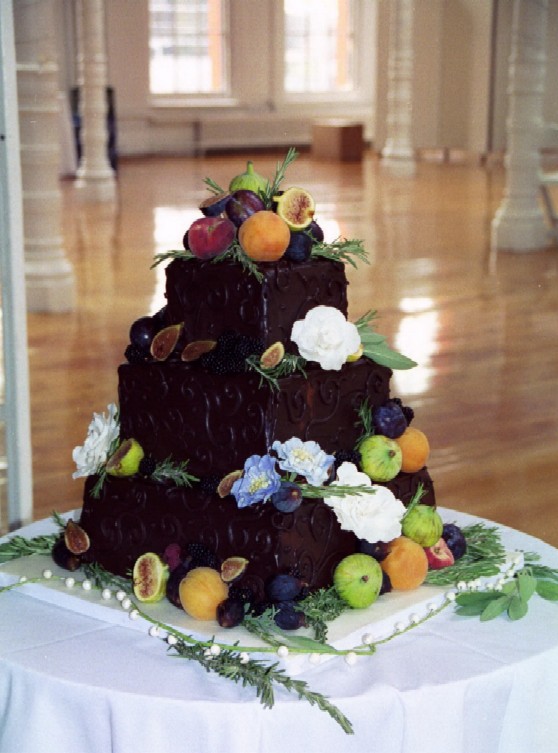 Selections
Wildflowers cakes are created using the finest and freshest ingredients available and are made according to the time respected methods of the fine patissier.
The Chef uses her own exclusive recipes to create Wildflowers luxury traditional cakes, gluten free cakes, vegan cakes, dairy free cakes, organic cakes, and eggless cakes.
Wildflowers selections for flavors and fillings are available in the luxury traditional formulation. An overwhelming majority of the selections are also available in gluten free, vegan, dairy free, organic, and eggless varieties, so please feel free to contact the chef with your preferences.
~ Traditional luxury
~ Gluten free cakes
~ Vegan cakes
~ Dairy free cakes
~ Organic cakes
~ Eggless cakes
Delivery
The Chef oversees the delivery of every Wildflowers cake. This ensures that they receive the proper handling in transit and that they are properly displayed. Rising fuel costs have necessitated the role of delivery fees in certain areas, so contact the chef for details on these charges.
Tastings
Wildflowers does not offer tastings. Why? Because Wildflowers offers so many selections in countless dietary combinations that it renders the idea of samples an impossibility. Many producers of custom cakes who offer tastings have had to limit their selections to make the tastings aspect manageable. I am proud to offer endless combinations in endless varieties stretching my skills as a chef and providing my clients with as many possibilities as there are colors of the rainbow.
Pricing
Wedding cakes are priced from $10.00 a serving. Special dietary recipes are priced from $12.00 a serving.
Special Occasion cakes are priced from $10.00 a serving. Special dietary recipes are priced from $12.00 a serving.
Garden cakes are priced from $12.00 a serving. Special dietary recipes are priced from $14.00 a serving.
Serving size
Wildflowers cakes are generously sized because they are meant to be enjoyed as a dessert. The chef ensures that the servings are of ample size suitable for enjoyment.
Be adventurous!
Try something different!
One of the most important things to my clients when selecting a cake is its ability to please all of the guests in terms of flavor. So, many play it safe and don't venture out into the unexpected domain of the more unusual choices. Remember, that an unusual cake is still a delicious cake...especially if it is prepared well.
So, be adventurous! Share something different and unexpected with your guests!
Fillings
Traditionally, every Wildflowers cake is comprised of 4 layers of cake and three layers of filling. The Chef recommends selecting two fillings to accompany your cake selection. One flavor selection for the first and third layers of filling and another for the center layer of filling.