<![if !vml]>

<![endif]>
(856) 459-3515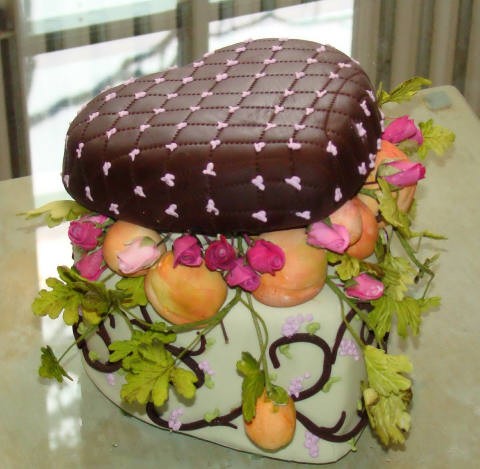 Ordering is easy. Just contact me by telephone at (856) 459-3515, or by email, and tell me about your wedding or special event.
Wildflowers cakes are in demand so it makes good sense to secure your date early. I receive bookings years in advance so itís never too early to book your date with me.
I deliver and personally oversee the set up of cakes for clients in New Jersey, New York, Delaware, Pennsylvania, Virginia, and Maryland.
If you are outside of my delivery area, you too can enjoy the beauty and prestige that only sugar flower cake can bring. I accept orders for custom sugar flower toppers as well as collections of flowers and can ship them directly to you. Sugar flower toppers are priced from $250 and can be shipped virtually everywhere. It is simply amazing how a simple sugar topper can transform an otherwise 'plain' cake into an amazing confection. Check out the information about these amazing creations on my Sugar flower page and remember to contact me with any special requests or questions!
Wildflowers cakes are gorgeous, fun, and creative textural works of art. In many of my designs I use something known as sugar flowers (gumpaste flowers). These flowers are edible sugar sculptures that are created individually, petal by petal, out of a special sugar dough prepared in my private studio. The sugar dough dries hard and allows me to create flowers and many other things that appear to be real or made out of porcelain. Each leaf, flower, bud, fruit, berry or ribbon is hand painted with colors I blend to create real depth and bring out the subtle nuances and beauty of what you might find in nature.
Many designs I create include sugar flowers, but not every cake has to. Quite often my designs will include only creative decorations made out of edible pearls, fondant or buttercream and may take the form of a sculptural or theme cake. Iíve created anything from Orca whales to Limoges boxes, white tigers, stacked party boxes, baskets of flowers, Teddy bears, handbags, Faberge eggs, topiaries and painted porcelain vases featuring a gorgeous flower arrangement, all out of cake and sugar!
The possibilities are as virtually endless as the colors in the rainbow. I am the designer, pastry chef, and sugar artist and will personally be creating your one of a kind creation every step of the way. It is my pleasure to be of service to you for your most special occasion and I thank you in advance for your patronage.
We have a minimum order of $500.00 and at least one month's notice is recommended.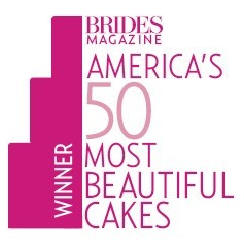 Wildflowers cakes are individually designed and created by our Chef, Lori Ann Blethen.
Wildflowers does not offer tastings.
Chef Blethen creates gluten free, eggless, vegan, and organic cakes in addition to her luxury traditional recipes.
Each, made according to the recipes of a fine patissier.
New York City, Philadelphia, Wilmington
and throughout
New Jersey, Pennsylvania, New York, Maryland, Washington D.C. Delaware, Virginia