<![if !vml]>

<![endif]>
<![if !vml]>

<![endif]>
"The Renoir of Sugar Art...What's next the Guggenheim Museum?..."
Celebrity Living Magazine, December 2005
Lori,
I just had to write you to thank you for the fabulously divine and spectacularly gorgeous wedding and birthday cakes. Some of the guests couldn't believe the birthday cake "present" was real. They were truly works of art.
They were also so delicious that most of the guests were asking for seconds--they were pleasantly surprised by the choice of flavors. And, the cakes are one of the popular topics of discussion by our friends post the wedding.
Thank you for creating such beauty for me. I hope to have the need to recommend you often.
Sincerely
Joan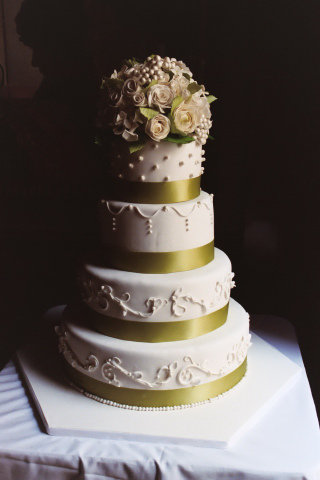 Greetings Lori,
I wanted to say how much I appreciated all your effort. The cake was beyond my imagination. EVERYONE who saw it was mesmerized. The restaurant manager and the complete staff mentioned how they had never seen such a cake. They treated it and us with extraordinary care. They presented it wonderfully and returned from the kitchen after cutting it with a plate of the flowers and cake slices so nicely plated.
As we speak I am still looking at the labels.
Know that you made a big difference....we will always remember Tom's 60th with magic thoughts...
Thanks Again,
Doc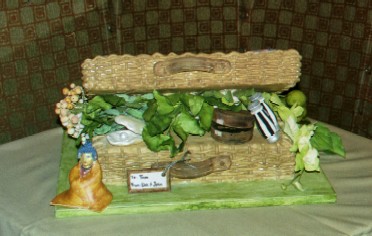 Good Morning -- the cake was a HIT... Everyone was so impressed. I threw your name and website out to everyone. Definitely count on me for future needs. Thank you so much

Best Regards,

Kim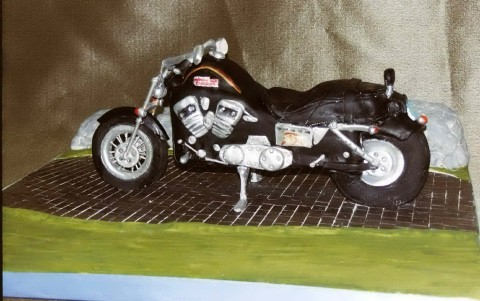 I was excited when Lori, fresh from creating cakes for the pages of the most glamorous bride and entertainment magazines, agreed to design an engagement cake for us, "Garden in a Hatbox." The end result, which many guests initially thought was an real hatbox opening to reveal actual flowers and fruits, was so amazing, we moved it out of the dining room into the foyer for our event. This cake was uniquely designed to reflect the personalities of the bride and groom, and the creative ideas behind the cake were a catalyst for the design of the rest of this themed party, allowing us to set a "lemon garden" theme from which the colors, food, flowers and decorations were all taken. It was so beautiful and delicious, people are still commenting about how remarkable that cake was.
When working with Lori, you are in for an amazing experience. You come away realizing this is one of the most creatively gifted people you will ever meet. Her boundless fountain of ideas, when combined with great technical skill and a highly developed sense of design and color, make for a heady experience for those customers fortunate enough to be able to work with her on their special event. Lori Blethen of Wildflowers is undoubtedly one of the great confectioners of our time.
~ Christine B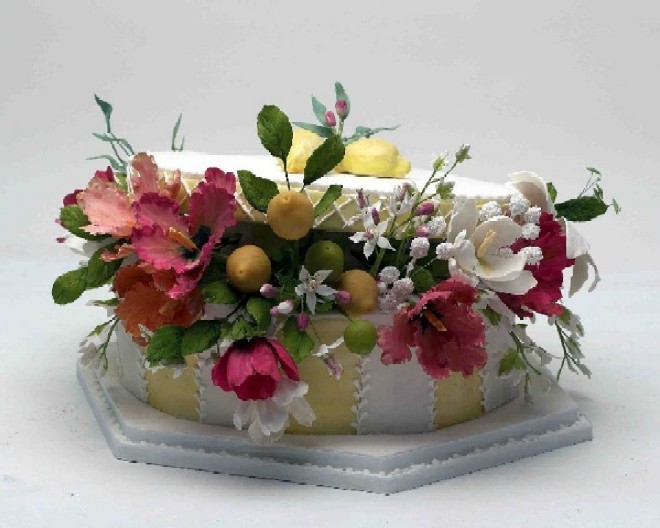 Dear Lori,

I've been meaning to write you sooner --- Thank you so much for our wedding cake, it was stunning, words can't fully describe how beautiful it was. And it totally matched our expectations and the feeling of our wedding...

Thank you so much,

Heedan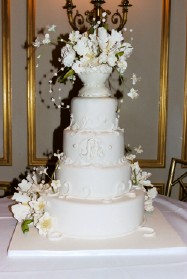 Hi Lori!

Just wanted to send a big THANK YOU for a job well done on my wedding cake! So many people ooo'd and ahh'd ( including our caterer) over that brownie cake. Some people who were leaving actually turned around to stay for cake when they saw it coming out! It was just beautifully done, and frankly- who can resist a chocolate drizzled brownie? Kids and adults alike were amazed and thrilled with our unique choice. Any of my friends who get married I will refer to you, you can bet. Did I mention how delicious it was too? Our wedding was so unique and fun, thank you for having something that fit in exactly into our unique way of doing things....

Thanks again for your part in making our wedding dreams a perfect reality.
Everything was perfect.

~ Jamie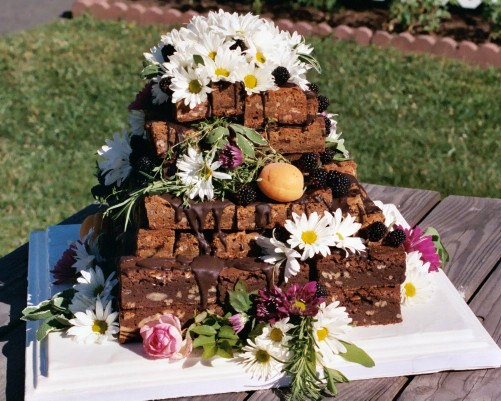 Lori,
Thank you for such a tasteful masterpiece -- both inside and out!
Kim & John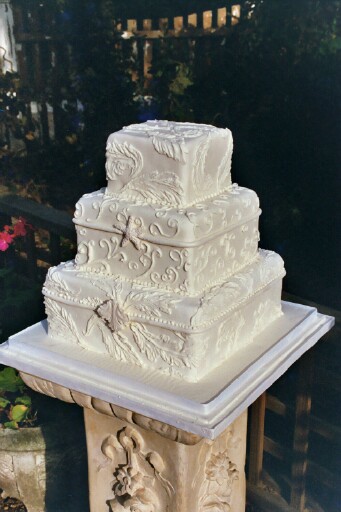 Lori,
My wedding was one year ago today. I just wanted to thank you (1 year late) for the wonderful job that you did on our wedding cake. (August 24, 2003 at Lake Lenape). My husband and I received so many wonderful reviews of the egg free cake and I am happy to tell you that I have just passed your website on to a friend with the very same diet who will be getting married in the near future.
Thank you again,
Karen and Pete
---
Today Show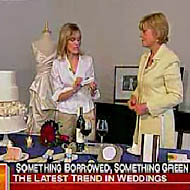 Wildflowers featured on the
Today Show
Bride's Magazine weighs in...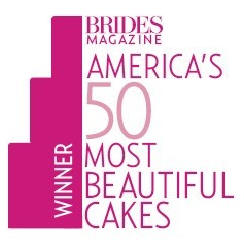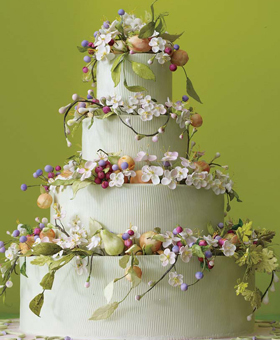 Wedding cake by Chef Lori Ann Blethen of Wildflowers chosen by the editors of Bride's Magazine as one of the 50 most beautiful wedding cakes in America! The cake will be debuted in a special upcoming edition of the magazine in the spring of 2008.
Sugar Rush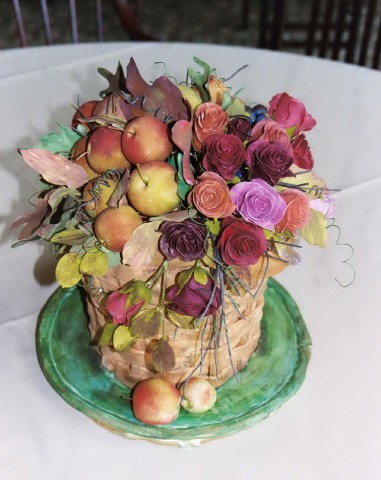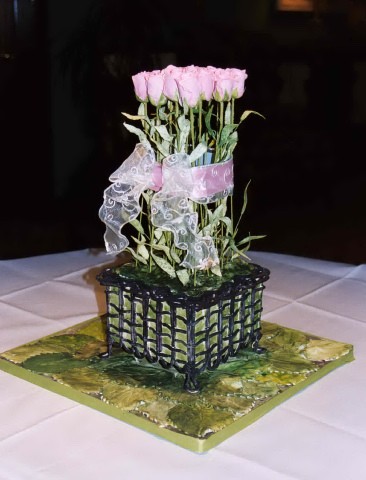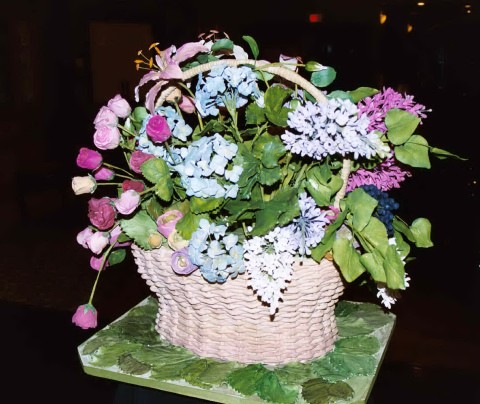 The Discovery Channel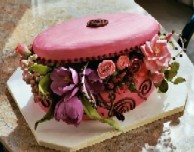 This gorgeous Limoges box cake was created for Elisabeth Hasselbeck from "The View" and was featured in a special broadcast on the Discovery Channel.
The Discovery Home Channel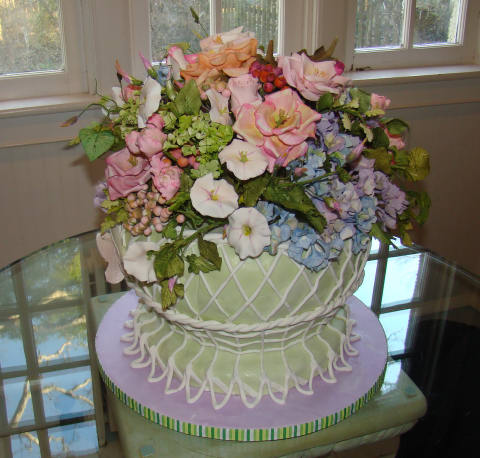 A garden wedding basket created for the television series Party Planner with David Tutera airing on the Discovery Home Channel.
Wildflowers cakes have been featured by editors the world over.